TRAIL OF TEARS is among the new Norwegian bands that caught my attention. I was introduced to this band from a Norwegian compilation featuring unsigned bands (at that time in '97) Their debut CD, "Disclosure In Red" is great album with their blend of melodic doom death and not to forget the great female vocalist. Ronny, the male vocalist answered my questions and I'm glad to know their next album is going to be recorded soon...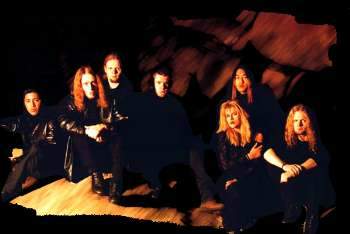 Hello Ronny. Anything new in TRAIL OF TEARS (TOT) ? TOT is still the same 7 piece line-up since the recording of "Disclosure In Red" ?
[Ronny] Greetings Syukri, everything is pretty much the same in the band as the last time we spoke, the only difference now is that we have gained a lot more experience. The last year has been very busy for us, but we`ve had a great time and we`re still the same 7-piece as on the recording of "Disclosure in Red".

TOT started way back in '94 under different name and different musicstyle. Why does this changes took place ?
[R] The reason for the change of name and musical style is a combination of natural development and new members/new influences. We got bored of playing the same stuff, so we got some new members with different musical approaches. During a five year period it`s only normal to change, so this has been a natural way for us to go.

Does the line-up in "Disclosure In Red" is the same line-up in '94 ?
[R] As I have already explained, no. The line-up today is completely different from how it was back in 94.

So far, under TOT, one demo and a debut CD was released. The demo "When The Silence Cries..." resulted to a 7 deal record proposals. Why did TOT accept DSFA Records offer. Could you tell the deal term you got from DSFA ?
[R] Yes, the demo was a success and landed us 7 proposals from various labels. The reason why we choose DSFA was because they offered us a good deal and because they have a very good reputation for taking care of their bands. Also it`s a suitable label for our kind of music. I`m not interested in talking details about the deal, all I can say is that it`s a decent first deal.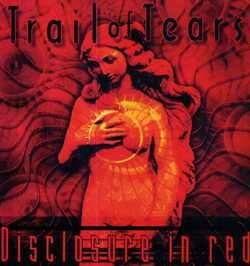 What do you think of "Disclosure In Red" ("DIR") personally ? Does "DIR" released according to what you have planned ? Is there any song you have left out from the album ?
[R] I think "Disclosure in Red" is a very good debut album. There are of course several things that could have been done better, but you learn all the time. As I`ve said before, there`s no point in releasing a new album if the debut was perfect. Even though I`ve heard the album a lot I still listen to it from time to time and I`m proud of the album. There was one song that didn`t make it to the album and this song has been put away.

I don't understand why TOT put a bonus track on the album ? Why don't it be a normal track ? Any special reason behind this ?
[R] We came up with the idea of putting "The Burden" as a bonus track when we were mixing the album in The Netherlands. There`s no deeper meaning behind it. At first it was intended to only be put as the last song, which we did, then we chose to label it as a bonus since we thought that it turned out a bit different from the rest.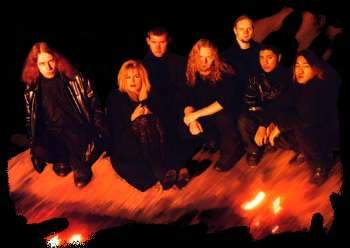 TOT got 7 line-up. That's quite a lot. Is there any problem in getting all the band member for rehearsal and composing songs ?
[R] Usually we are seldom gathered with all the members for rehearsals. That only happens before tours and recordings. Most of the time we are gathered 4 or 5 for rehearsals and composing-jams. When we compose we exchange ideas and music and the remaining members all add their parts to it later.

It seems that TOT have played in Dynamo and also have a tour set out ? This is a good way to introduce the band as well as the album. Firstly, how TOT manged to be in such festival ? Do you have to pay for it ?
[R] Yeah, we`ve done quite a lot of liveshows. Besides the Dynamo, we`ve also done a support tour through Europe along with Tristania, The Sins of Thy Beloved, Siebenburgen and Antichrisis, a headliner tour with Gail of God and a headliner tour with Callenish Circle.
I think playing live is the best way to promote oneself, and I personally love to play live if everything is organized professionally. We managed to play the Dynamo first and foremost because we did a good album. We would never have payed money ourselves to perform there, that would be out of the question. It was the festival which contacted us about the gig, and we were of course very flattered to be asked. It was an honour for us to perform there and it was one of the best shows we`ve ever done. Also the 20 000 capasity crowd was really enthusiastic.

What do you think of fans bands on your tour package ? I heard that Norway isn't a good place to play live. Is that true ?
[R] All the tours we`ve done have been great. It`s true that the audience in Norway isn`t as good as in other parts of Europe. I especially like the audiences in The Netherlands, but I must say that Norwegian crowds are getting better and we just recently did a very successful gig here. It`s no secret though, that I still prefer playing elsewhere than Norway, people in Central Europe are mostly more open-minded than they are here. All the bands we`ve toured with have been nice people, and that`s something which is extremely important when you`re touring and you live really close to each other.

"DIR" is a year old and I guess TOT already got new songs and maybe planning for recording of the next album, the second one under DSFA. Is the songs sounds like "DIR" or have been added more speed or more slower and depressive ? What can we expect from the band in the near future ?
[R] We`ve got a lot of new material, and we`ll start the recording of the new album on January 18th. The music will be partly similar to "Disclosure in Red" and partly heavier. We have grown much since the last album, and the band is tighter and more skilled this time around. The album will be better in all aspects and I can`t wait to start the recording. After the release we are likely to do a European tour and if you know any millionaires who can pay for our transportation, maybe we could play in Asia, ha, ha!!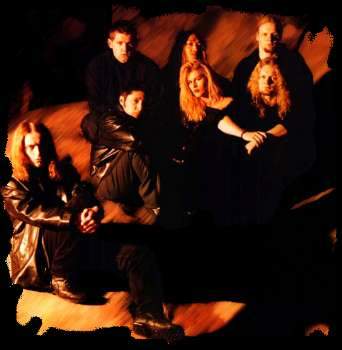 11- DSFA only offer 2 album deal. What happen then ?
[R] The decision to sign for only two album was ours. In case something better should turn up, we didn`t want to be trapped in a five or seven album deal. As you know, this next album will be the last one for DSFA, after that we have to see what happens. Either we sign a new deal with them, or we sign with a bigger label. There are already some offers available so time will tell.

What do you think of internet webzine ? Do you think internet can give the band good publicity like printed press and do we need webzine anyway ?
[R] The Internet is without a doubt a great thing. I read webzines all the time and there are practically no boundaries for what you can do on the Internet. There`s no question about the fact that the Internet is a good source for promoting music. Wheter we need it is something else, but I`m glad I have the opportunity to use it.

Do you know anything about Asian metal scene, especially in the south east ?
[R] I don`t know much, to be honest. I have a couple of compilations with bands from South East Asia, and I remember that I found two or three bands fairly interesting. I don`t remember their names though. It`s too bad, but mainly we don`t hear much about Asian bands over here in Europe.

Is there any new unsigned Norwegian band that you recommend ?
[R] I can recommend a band called Scariot which I have just contributed vocals for. This band consists of members from In The Woods... and Satyricon, among others and play more Heavy Metal orientated stuff. The difference lies in the use of vocals. You have the typical Heavy Metal vocals (Helloween, Gamma Ray etc) but in addition I have added some death and black metalish vocal styles. The contrast is huge and I must say that I`m pleased with the result. Hello labels!!!
Also there`s a doomy black metal band called Inherit which surely deserves a deal. The same goes for a band called Såret`s Vert, the most original music I`ve heard in two years.

That's all for now. Thank you for answering this interview. Is there anything else you want to add ? The last line is yours...
[R] Thank you Syukri, for your much appreciated support and hail metal!

Ronny Thorsen,
Radyyrveien 21,
4700 Venesla,
Norway.
nei@os.telia.no
http://members.xoom.com/bassman2/tot/